Points finishes for Liam in frustrating Pitt Race weekend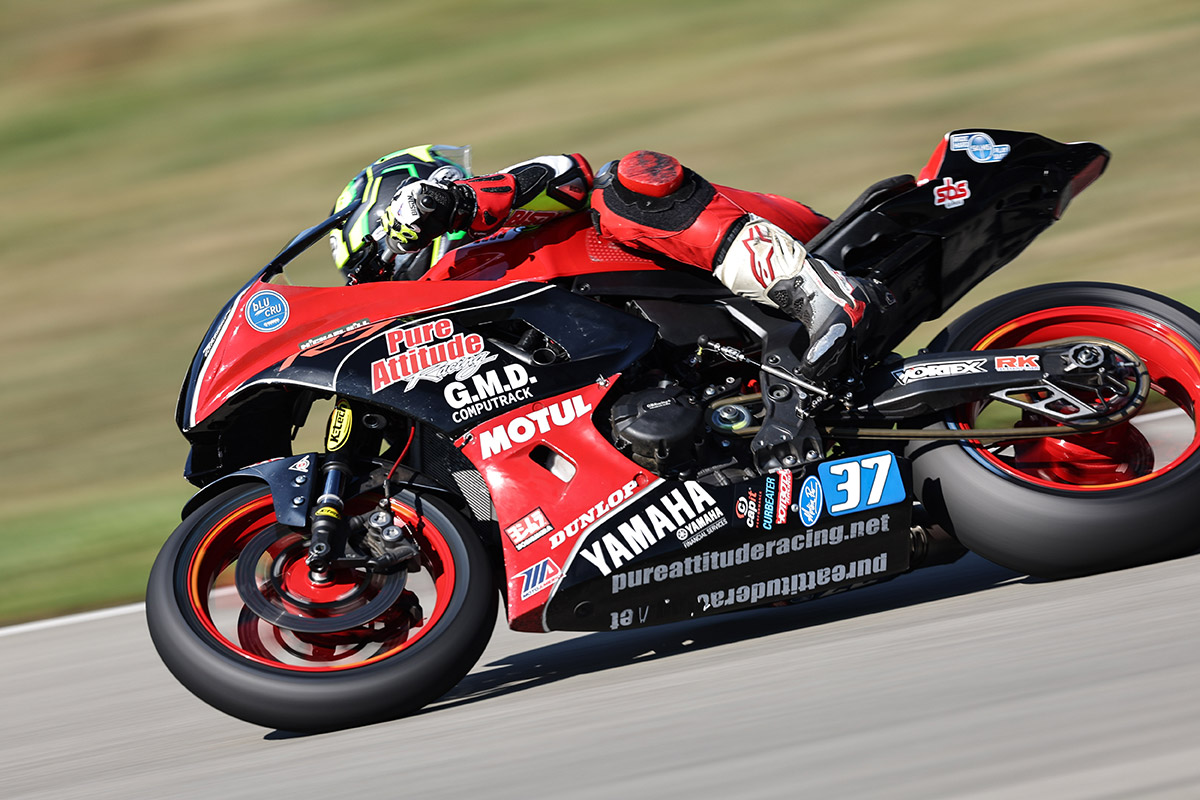 Pure Attitude Racing arrived at Pittsburgh International Race Complex looking to build on their recent successes in both the MotoAmerica Junior Cup and Twins Cup series.
Liam MacDonald was able to salvage points finishes – P15 and P14 in the Twins Cup double header. A spill on Friday morning limited track time and resulted in a trip to the local hospital before the #37 returned to the track for the two eleven lap races.
Liam MacDonald:
"After the crash on Friday I am honestly glad to have been able to race. I made a great start on Saturday and was well inside the top ten, but I just didn't have the raw pace or the energy. I dropped back a few places, and, in the end, I was able to cling on to fifteenth. I lost grip and was honestly happy to bring it home in one piece. Sunday's race was a joke to be honest. There was an immediate red flag and then at the restart they held us for ever. There was so much confusion, and my clutch was fried. In the end they called the race after another red flag, and I scored a couple of points but honestly, I am frustrated as I don't see how they can call the race after five laps of ten, but it is what it is. The team did a fantastic job, and I am looking forward to New Jersey."