Strong showing for Liam at Road America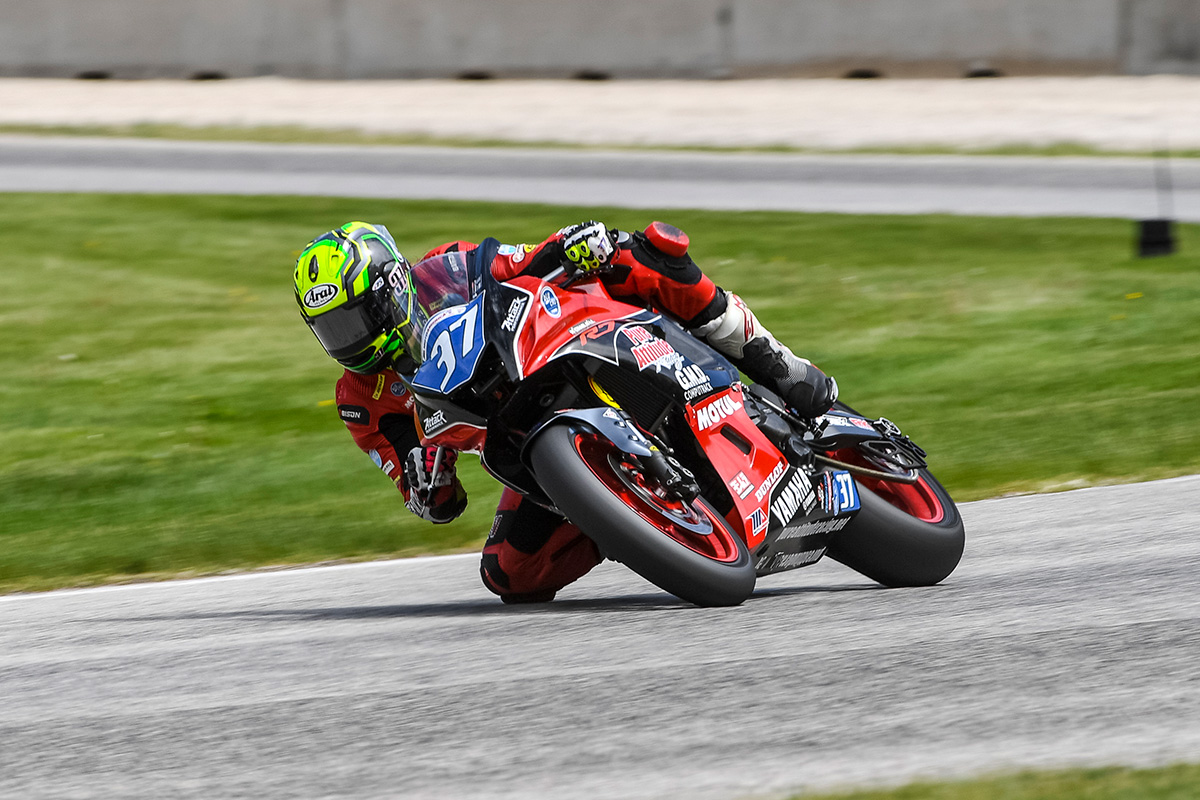 Pure Attitude Racing leave Road America, the venue for the latest round of the 2022 MotoAmerica Championship with all three riders, Liam MacDonald, Trevor Standish, and Chase Black claiming points in every race for the first time this season.
In Twins Cup Liam MacDonald once again proved he's a fighter when the lights go out. The Kiwi battling hard from the sixth row of the grid to P14 at the flag, ensuring he has now scored points in all races since Daytona – an impressive achievement.
Liam MacDonald:
"I am happy with the weekend. It's the first time I think I have ever raced that hard in any championship. I was three wide with the people I was battling with and can leave Road America happy that I was riding well in the corners, we are just losing a bit on top speed which we knew before the weekend even began. The good news is that the team are working hard, and we were certainly more competitive here than we were at the start of the year, so I want to say a big thanks to them for continuing to push to find those extra ponies. I am quite excited for The Ridge as the bike will hopefully be even better and we wont need as much top speed there but I'm a racer and I always want to be at the front."