Liam enjoys strong weekend at Pitt Race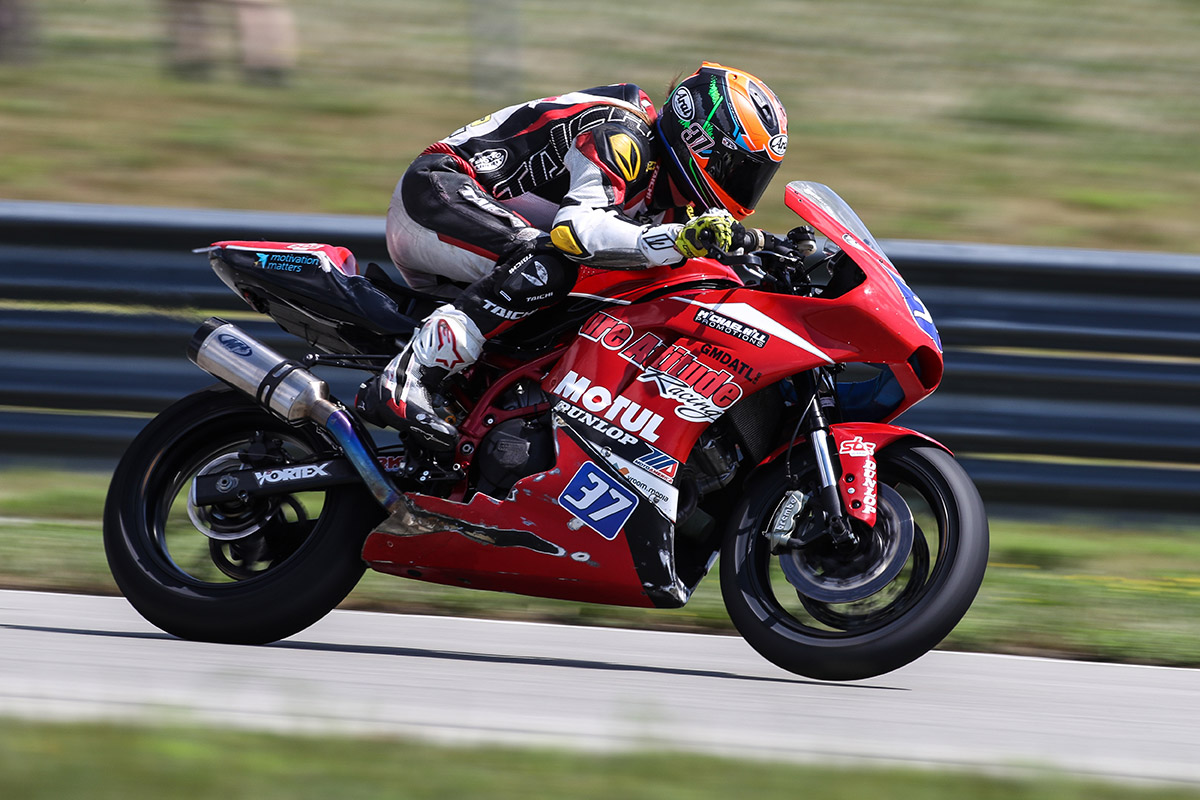 Pure Attitude Racing picked up plenty of points in the latest round of the 2021 MotoAmerica Championship at the Pittsburgh International Race Complex this past weekend, with all four riders, Liam MacDonald, Trevor Standish, Austin Miller and Nate Minster, once again in action in the Twins Cup and Supersport series.
Liam finished P9, consolidating his overall championship position of P8 in Twins Cup, whilst in Supersport Nate Minster and Austin Miller both scored points once again on Saturday, with Nate bagging a double points finish with P13, whilst Austin's weekend in a DNF after he was taken out by a fellow competitor.
The team now has a couple of weeks to regroup prior to the penultimate round of the 2021 season, taking place in September at New Jersey Motorsports Park.
Liam MacDonald:
"It was a great race. The track reminded me a lot of Suzuka in Japan. It is very flowing and favors smoother riders but is super intense. It was another new circuit for me and the first time that I was able to race the entire race in a group. It was a lot of fun. I know I could have finished higher than I did but it has been so long since I was in a race long fight that I was honestly just a bit rusty. I must be happy with another top ten and I am already looking forward to the next one in New Jersey. Big thanks to the team who did another awesome job this weekend."