Career best finish of fifth for Liam at Road America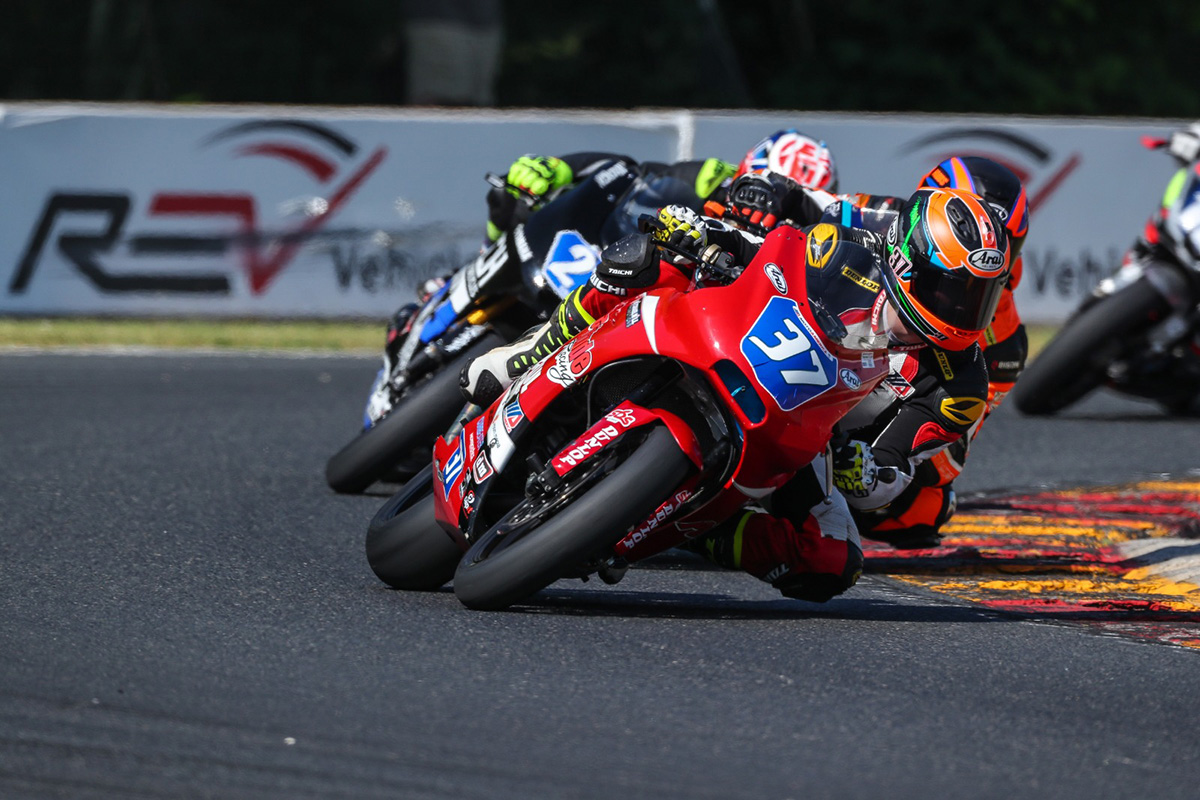 It was another solid weekend for the Pure Attitude Racing Team in the latest round of the 2021 MotoAmerica Championship, held this past weekend at the iconic Road America circuit in Wisconsin.
In Twins Cup both Liam MacDonald and teammate Trevor Standish were once again in the mix. Liam raced to a career best finish of fifth, once again showing great potential and speed at a circuit he doesn't know.
The team now head to The Ridge Motorsports Park in Washington in a fortnight.
Liam MacDonald:
"Friday was a good day considering we lost most of the morning session after Jody (Barry) went down hard and they red flagged our session. The main thing is that he looks to be doing ok which is good news to hear and I wish him a speedy recovery. I was still learning the place in Q1. I was able to hang with some of the top guys but stayed out the whole session which was the plan. We ended the opening day in P8 which was my best provisional grid slot, so all things considered I was happy. I improved in Q2 and achieved my best qualifying position. In the race I made a good start and saw Trevor go down in front of me but thankfully he is not too badly hurt. I knew I was in the top six and then I just focused as other guys started to fall. I closed in on P4 and narrowly missed out on the line, but I am super happy. I have scored points in every race, and we are getting close to the podium. A big thanks to the whole Pure Attitude Racing team. They are really giving me the tools to do a good job!"