Liam happy with MotoAmerica debut with Pure Attitude Racing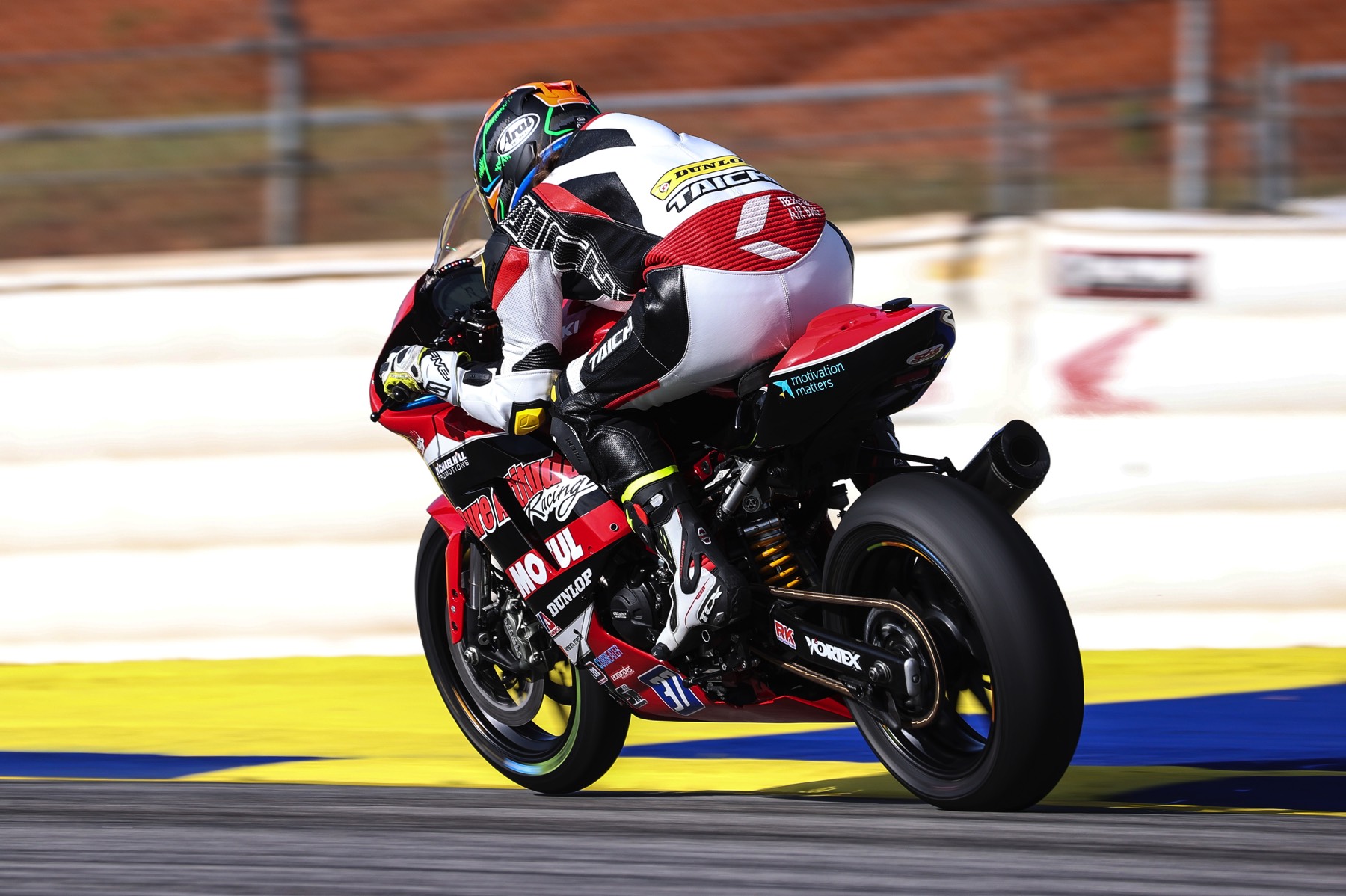 Pure Attitude Racing made their intentions clear in the opening round of the 2021 MotoAmerica series at Road Atlanta this past weekend.
The weekend began in style in Gainesville Square where all four riders attended the annual 'Season Kick Off' Party, one of the team's machines was also on display.
When the on-track action got underway on Friday, Twins Cup duo, Liam MacDonald and Trevor Standish had an up and down day one but bounced back in style to qualify strongly ahead of their two races.
Liam MacDonald showed that he has lost none of his speed, despite not racing competitively for over a year. The Kiwi, who is making is MotoAmerica debut this season, finished tenth and seventh, declaring himself content with the weekend, and delighted with how welcome Pure Attitude Racing have made him feel.
Liam MacDonald: 10th / 7th:
"Q2 I was frustrated to only get one clean lap, but the main thing is that I made the grid after the crash in Q1. For the race, from lap seven to eleven I was in survival mode. I couldn't feel my arms or my hands. I could barely twist the throttle. I lost a couple of places on the final lap but that's racing. I learned a lot and to finish my first race in the US in the top ten is more than I expected. I am really stoked with how Race 2 went. I'm upset that I made a mistake on the last lap but that won't happen as I get more used to the bike and I understand how to race a Twins Cup bike. We aren't quite there with the perfect set-up, but we aren't far away, and the potential is there. I need to improve my physical fitness, I haven't raced for over a year, but I am confident that we can run in the top six pretty soon. I am so happy for my team mate Trevor and so happy for the team. I already feel part of the Pure Attitude family and I cannot wait for the next race."