MotoAmerica Live+ Available Now For 2021 Season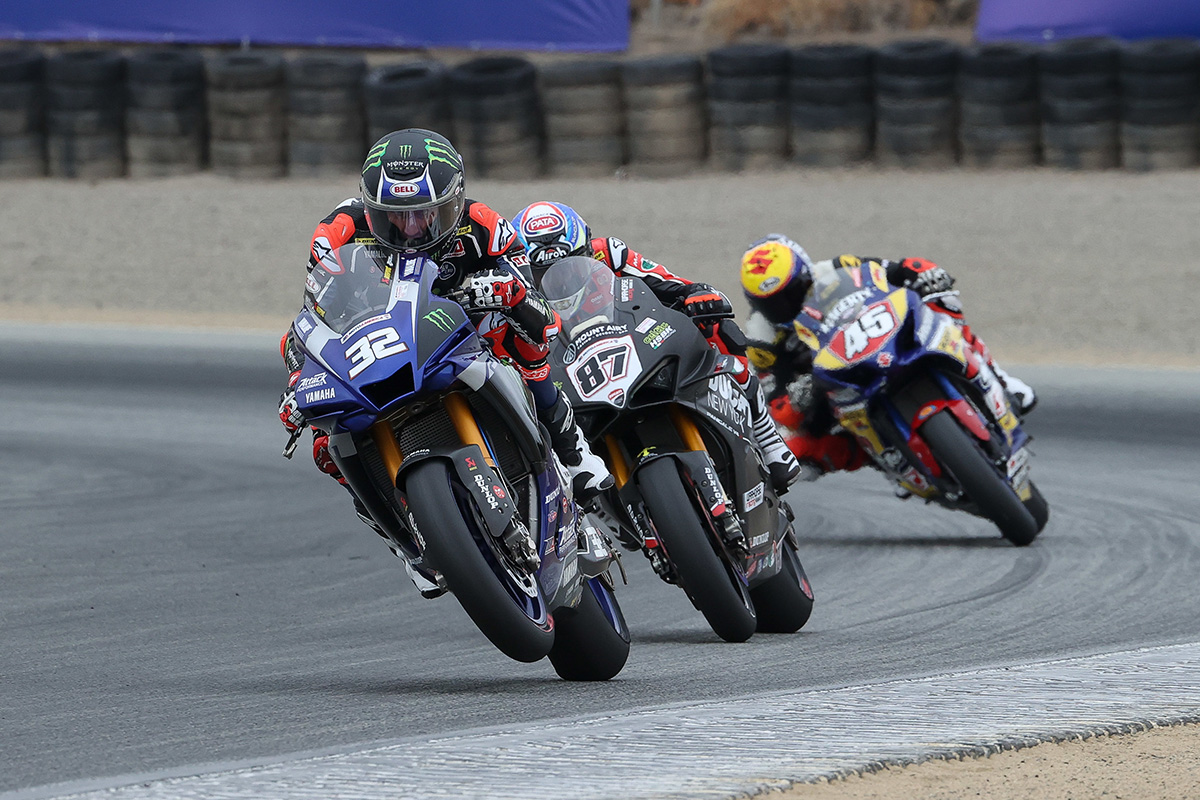 MotoAmerica, the premier motorcycle road racing series in North America, has announced that MotoAmerica Live+, the series' extremely popular live and on-demand streaming service, is now available for the 2021 MotoAmerica Series at a pre-season sale price of $54.99. The service is available for iOS and Android apps and Roku streaming media players and smart TVs.
The pre-sale pricing of $54.99 will be available through March 15, and existing MotoAmerica Live+ customers will be renewed automatically on March 1 at the sale price, which equates to $5.50 per round. In addition to the season package, individual rounds can be purchased pre-race for $9.99. After March 15, MotoAmerica Live+ will cost $74.99 for the season package.
MotoAmerica Live+ is the only place where fans can watch all of the MotoAmerica races live, including HONOS Superbikes, King of the Baggers, Stock 1000, Supersport, Twins Cup, SportbikeTrackGear.com Junior Cup and more. Plus, with MotoAmerica Live+ you will have access to series archives via Video On Demand. This package opens the series to anyone with a computer and/or smart TV/phone and internet access worldwide.
"We gained a lot of momentum with MotoAmerica Live+ during the 2020 racing season as many used the service to keep up with the series and all the action it had to offer," said MotoAmerica President Wayne Rainey. "For the second straight year, we are offering a special pre-sale for the service that is available until March 1. The coming season promises to be our best yet in all classes, with the Superbike class really up for grabs. There are five or six guys who could potentially win Superbike races and challenge for the championship. It should be a lot of fun to watch, and MotoAmerica Live+ gives our fans a chance to experience all of our on-track activity from each and every round and all the classes."
For more information and to subscribe, visit https://www.motoamericaliveplus.com/